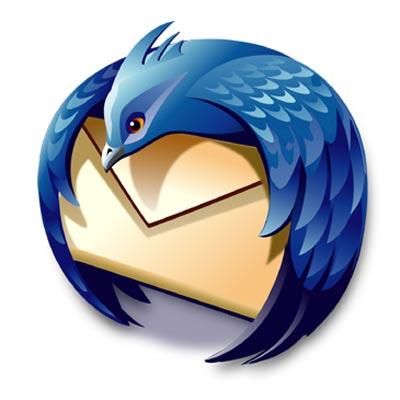 Hola de nuevo. Un caso práctico, tenemos varios cientos de megabytes de correo pop bajado en nuestro portátil (por la razón que sea). Nuestro entorno es Microsoft Windows y queremos moverlo a nuestro nuevo entorno Linux, en este caso Ubuntu, pero vale para cualquiera. Migrar Thunderbird es bastante fácil, dado su diseño, ya que, todo se guarda en una carpeta "Profile" dentro del "Documents and Settings" de Windows. Ahora explicamos brevemente lo que hemos de hacer.
Primero, instalamos Thunderbird desde los repositorios de Ubuntu
# apt-get install mozilla-thunderbird
thunderbird-gnome-support latex-xft-fonts
Ahora, el breve proceso en si
Compactamos carpetas en el Thunderbird "Viejo" (el nuevo será el que instalamos en Linux). Así liberamos espacio y tardamos menos en mover las carpetas.
Localizar nuestro perfil de Thunderbird dentro de nuestro Windows. La dirección física a la carpeta es Documents and Settings\Datos de Programa\Thunderbird\Profile o algo así. Si tienes problemas para encontrar la carpeta, sigue estás instrucciones. La carpeta tiene un nombre tipo "carácteres aleatorios.Default". Copiamos esta carpeta a Linux.
Una vez en Linux, pueden pasar dos cosas, que ya lo tengamos instalado y que hayamos iniciado una configuración de las cuentas, con lo que la carpeta ya estará creada en el sistema de ficheros, con el nombre .mozilla-thunderbird. Sino tenemos nada importante, la borramos. Y volvemos a crear otro directorio con el mismo nombre.  Entramos dentro y pegamos la carpeta "nombresraros.default" que movimos desde Windows.
El paso final (el cual yo obvié y por eso no daba con la solución) es editar o crear un archivo llamado profiles.ini. Aquí este fichero tiene el nombre de la carpeta con nuestra información. Si ya está creado hemos de editarlo y en Path, poner el nombre de la carpeta "vieja" de Windows.
Ejemplo Profiles.ini

[General] StartWithLastProfile=1
[Profile0] Name=default
IsRelative=1
Path=xxxxxxxx.default
Salvamos el archivo e iniciamos Thunderbird. That's all folks!
Links