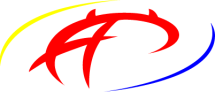 El otro día me puse a actualizar contenedores OpenVZ, entre ellos uno que simplemente tiene un servidor de FTP, en este caso,el ProFTPD. La sorpresa fue que al arrancar, proftpd no se iniciaba. Lo malo es que no hay mucha información sobre que es lo que está fallando. Pero lo que pude ver es que muchas veces el servicio no levanta por fallos en el fichero de configuración. Hay un comando muy útil para ver si tenemos algún error:
# proftp --configtest
Checking syntax of configuration file
- Fatal: unknown configuration directive
'SQLHomedirOnDemand' on line 93 of '/etc/proftpd.conf'

Este era el culpable. Ahora me falta saber porque de esta directiva hace caer el servidor, pues ha estado funcionando bien los últimos meses. En medio, lo único que ha habido es un yum update. Así que algo tiene que ver. En definitiva, que este parámetro nos permite saber si tenemos errores en el archivo de configuración. Luego, arranqué y listo.
Actualización: la directiva 'SQLHomedirOnDemand' se abandonó en una de las actualizaciones de ProFTPd, su creador informa de que hay que usar la directiva 'CreateHome'.