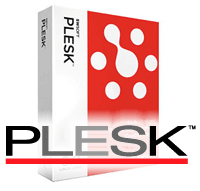 En la versión 9.X y 9.1.X o no existía o había problemas con el migration manager. Para mover dominios entre Plesk, había que utilizar el Backup Manager. Luego, para la 9.2.X, se integro el migration manager y parecía ya problema solucionado, el mover dominios entre diferentes versiones de Plesk. Pues no, siguen habiendo problemas. Al menos, a mover de Plesk 8.4 a 9.2.X. Solución, Backup Manager y una herramienta integrada en el paquete Plesk Backup.

Los pasos están bien documentados en la Knowledge Base. ¿Por qué no utilizar el migration? Bueno, en este caso concreto, daba un error directamente en el panel y te remitia al log PMMcli.log.
Probé de resolverlo así:
http://kb.parallels.com/es/6349
Pero sólo copiaba configuración y base de datos, no los archivos del hsot.
Voy a hacer copy/paste de lo que dice la guía, porque está bastante claro y a mi me ha funcionado.
You may migrate Parallels Plesk Panel as a whole or separate domains and clients. Below are
the instructions.
1. Migrate server
a. Login to a source server with Parallels Plesk Panel 8.6 installed
and create a full backup with the pleskbackup utility:
~# /usr/local/psa/bin/pleskbackup all backup-file
The utility is included into the psa-backup-manager package for Plesk 8.6, verify
that it is installed.
In Parallels Plesk Panel 7.5 the command line backup
utility is /usr/local/psa/bin/psadump that is included into psa-bu package.
If not installed you may install Plesk Backup Manager via Autoinstaller
in control panel Server - Updater
b. Copy the dump to the destination server with
Parallels Plesk Panel 9 and convert the backup to version 9 with pre9-backup-convert.
~# /usr/local/psa/bin/pre9-backup-convert -v convert
-d /var/lib/psa/dumps/ backup-file
Where /var/lib/psa/dumps/ is Backups directory on the destination
server with Parallels Plesk Panel 9.
This will create a number of backup XML files and subdirectories with
data under /var/lib/psa/dumps.
c. Login to Parallels Plesk Panel as administrator
and change to the server backup repository:
Home - Backup Manager - Server Repository
There is a list of backup files in the server repository.
d. Click the backup name to enter the Backup Details page.
e. Select the required restoration options and click Restore to start the restoration process.
Note: you should check the Administrator's clients option to restore
all clients and domains from the backup.
Links