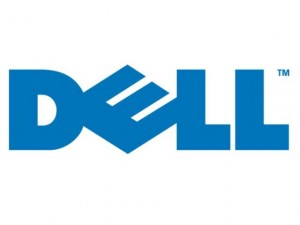 Síntoma: tenemos un DELL 2950 con una ethernet Broadcom Gigabit Nextreme II 5708, que presenta un rendimiento en transferencia paupérrimo. Las diferentes pruebas muestran que la transferencia desde máquinas virtuales dentro de ese hardware hacia "fuera" es mala, la transferencia del mismo hardware hacia otros anfitriones es también mala, y la transferencia entre mv o containers del mismo hardware es óptima (por motivos obvios).

0. En el final del post hay un enlace a la descarga directa para sistemas Linux. La info siguiente es en relación al archivo en cuestión:

Release Date: 12/15/2009
Version: 5.0.12, A10
Download Type: Firmware
File Format: Update Package for Red Hat Linux
File Size: 4 MB
1. Saber tarjeta y driver de kernel
[root@hn135 ~]# ethtool -i eth0
driver: bnx2
version: 1.7.9-2
firmware-version: 4.0.3 UMP 1.1.9
bus-info: 0000:03:00.0
2. Averiguar ST de DELL
[root@hn135 ~]# dmidecode|grep "Serial Number"
Serial Number: 1CK1X8D
3. Ruta del driver binario cargado en el kernel
228 -rwxr--r-- 1 root root 228568 Nov 17 14:42
/lib/modules/2.6.18-028stab065.14/kernel/drivers/net/bnx2.ko
Ahora ya tenemos claro que driver es y el ST del equipo. Hice una comparación con otro DELL 2950 y observé que había diferencias entre los drivers instalados. Así que una posible solución era una actualización del firmware.
Dependiendo del sistema operativo, hay que bajar un archivo u otro. En mi caso, era una distro un tanto especial, una distro Parallels Bare Metal, que no deja de ser una CentOS (Red Hat) y es 64 bits. Como no podía ser de otra manera, DELL no soporta software para RH 64 bits. Por eso, al ejecutar la primera vez el binario, se quejaba de una libreria en concreto:
cannot open shared object file: No such file or directory.
You must install the Linux compatibility libraries.
To install the compatibility libraries, use the following command:
"rpm -ih compat-libstdc++-33-3.2.3-47.3.i386.rpm"
4. Iniciar sistema con Centos 5 Live CD 32 bits – modo texto
5. Iniciamos como root (no tiene pass)
6. configuramos los scripts de la ethernet para tener conectividad y resolución (resolv.conf)
7. Lanzamos el archivo .BIN. Puede que nos pida algunos paquetes que no están instalados con la live de Centos. Examinamos cuales son y los que no estén, los instalamos con yum.
Por ejemplo para el comando lockfile hace falta
# yum install procmail
8. Lanzamos el archivo .BIN
9. reboot
10. Comprobamos cambios en el firmware:

driver: bnx2
version: 1.7.9-2
firmware-version: 5.0.4 UMP 1.1.9
bus-info: 0000:03:00.0

11. Pruebas de transferencia. En nuestro caso, la mejora fue clara. No habían muchas más prueba que hacer.
Links