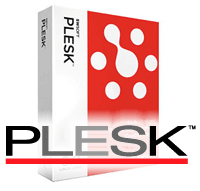 Un par de tips rápidos para aumentar el rendimiento (y el consumo de recursos) de Qmail en el panel de control Plesk.
1. Concurrency local
Si utilizamos Plesk y como MTA Qmail, hemos de saber que la instalación por defecto no incluye en /var/qmail/control los archivos concurrencylocal y concurrencyremote, y por tanto, se cargan los valores por defecto que son 10 y 20, respectivamente. Eso implica que Plesk no estará preparado para una carga de mails medio-alta.
Para crearlos:
# vim /var/qmail/control/concurrencylocal
tecleamos 100
guardamos :wq
# vim /var/qmail/control/concurrencyremote
tecleamos 200
guardamos :wq
# service qmail restart

Estos valores son 10 veces más que los por defecto. Si notamos que estamos elevando la carga del servidor hacia cotas no óptimas, podemos ir bajando los valores de 10 en 10. O ser más conservadores de inicio.
2. Queue Life Time
Hace poco observé que la cola de mails del servidor Plesk tenía mails antiguos con hasta siete días de antigüedad. Esto es porque pueden haber mails que tienen destinatarios falsos y por tanto, el servidor SMTP no es capaz de entregar el mensaje correctamente, con lo cual, lo pone en cola y espera a entregarlo más tarde. El número de reintentos va con la antigüedad del mail, a más antigüedad, menos reintentos.
# joe /var/qmail/control/queuelifetime
editamos con el valor 172800 y Ctrl+K+X para guardar. Reiniciamos el servicio
# /etc/init.d/qmail restart
3. Imap-Courier daemon
To increase this restriction, modify the /etc/courier-imap/imapd configuration file and change MAXDAEMONS and MAXPERIP to a more sane number. In the case of my configuration, I changed MAXDAEMONS from 40 to 80 and MAXPERIP from 4 to 40. This allows all the machines behind my home firewall to connect to multiple accounts on the e-mail server with mailbox caching enabled.
# vim /etc/courier-imap/imapd
MAXDAEMONS=N
MAXPERIP=N
Links